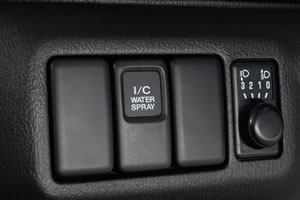 Subaru Water Spray Switch
Factory control switches for the intercooler water spray system. Factory fitment and appearance. Available in a manual switch (momentary on) or an auto switch (push-on/off). Connects to factory type connectors and may require the use of individual terminals for connection. Connector pinout available on request.
Usually ships in 1 to 2 weeks.
Manufacturer: Subaru
Applications:
Subaru Impreza MY97-01
Subaru Impreza MY02-07